Easy address to this page
http://comsol.ux.uis.no/
COMSOL Multiphysics
For a list of new features in 5.5, visit
https://www.comsol.com/release/5.5
After installation, please check for software updates at
http://www.comsol.com/support/updates/
. Updates might also be available locally on the
ISO ftp server
.
Licenses
Current available network licenses for COMSOL Multiphysics:
4 COMSOL Multiphysics
1 AC/DC Module
1 Acoustics Module
1 Batteries & Fuel Cells
1 CFD Module
1 Chemical Reaction Engineering Module
1 ECAD Import Module
1 Heat Transfer Module
1 LiveLink for Matlab
1 MEMS Module
1 Microfluidics Module
1 Molecular Flow Module
1 Nonlinear Structural Materials Module
1 RF Module
Installing COMSOL Multiphysics
Before installing and use, please read the
COMSOL Multiphysics terms of use
.
License server information and the location of the installation media (the iso file), is only accessible on the campus network.
Download the
COMSOL iso file
, mount it (Windows users see
VirtuellDVDStasjon
) and start the installation:
GNU/Linux: In a terminal window, execute the installation script /mnt/cd/install or /mnt/cd/setup
Mac: Start the installation by dobbel click on InstallForMacOSX.
Windows: Double click setup.exe
Getting access to the license server
This is only necessary if you want to run COMSOL Multiphysics from outside of the UiS' network. Also please note that
access may be removed at any time and without prior notice!
In order to get access, you have to provide your IP address at home, and mail it from your @uis.no / @ux.uis.no account, to theo at ux.uis.no. Finding your IP at home is easy, just browse to
http://minip.ux.uis.no
on your home pc. The subject should be "Comsol IP" and the mail should include some info about your association to UiS, see below: To: theo at ux.uis.no
Subject: Comsol IP
your department (and faculty if not TekNat)
your association to UiS: employee or fellow
your IP address (not UiS addresses, addresses starting with 152.94.x.x) If you provided the necessary info and everything is okay, access should be granted within a day, if its not, contact theo at ux.uis.no (again) or drop by at E-322.
COMSOL Multiphysics installation
The following screenshots is from the 4.2 installation, the steps for installing latest version is almost identical.
step 1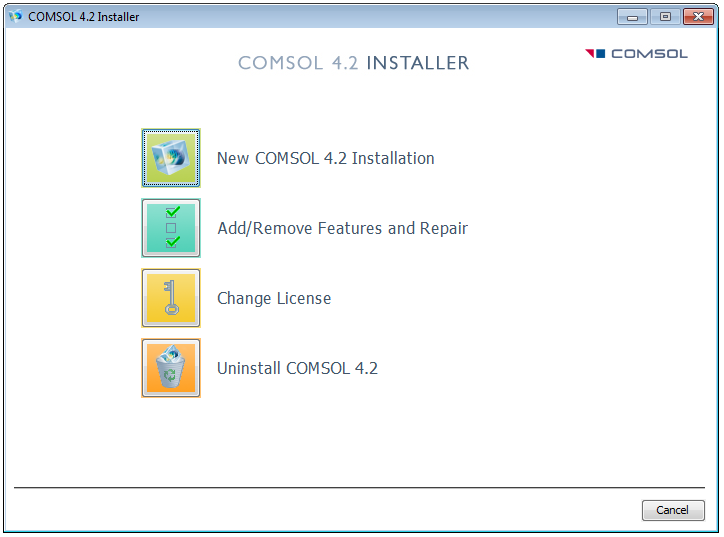 Start a new installation
step 2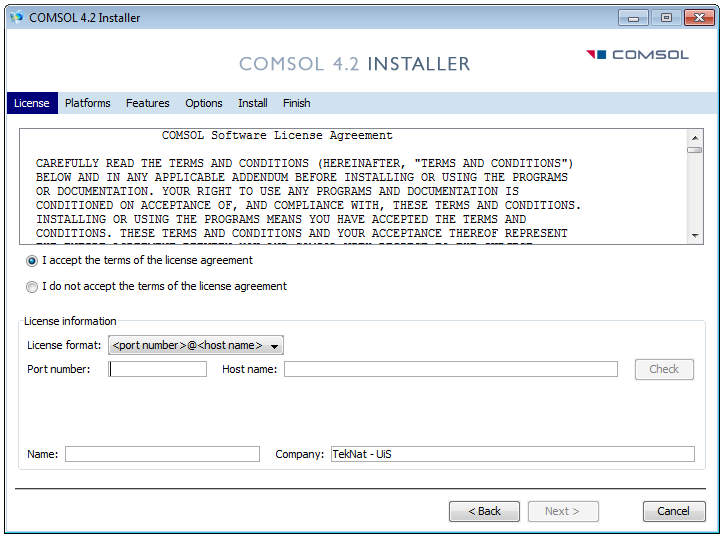 Accept license agreement
Choose port@server license format
Provide port number (see Comsol license info)
Enter license server name (see Comsol license info)
Click Check to verify your connection to the license server, if it fails, have you got access to the license server) ?
Enter your name
Enter your department and faculty, ex. matnat, teknat
step 3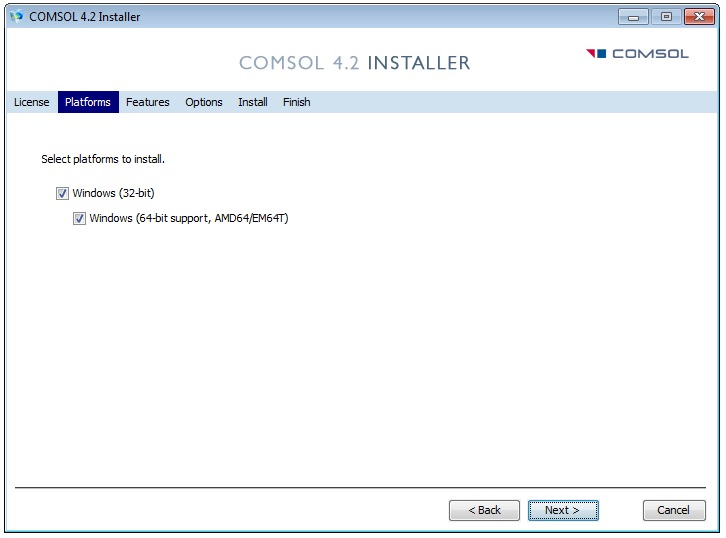 You probably want to keep both 32bit and 64bit checked, click Next
step 4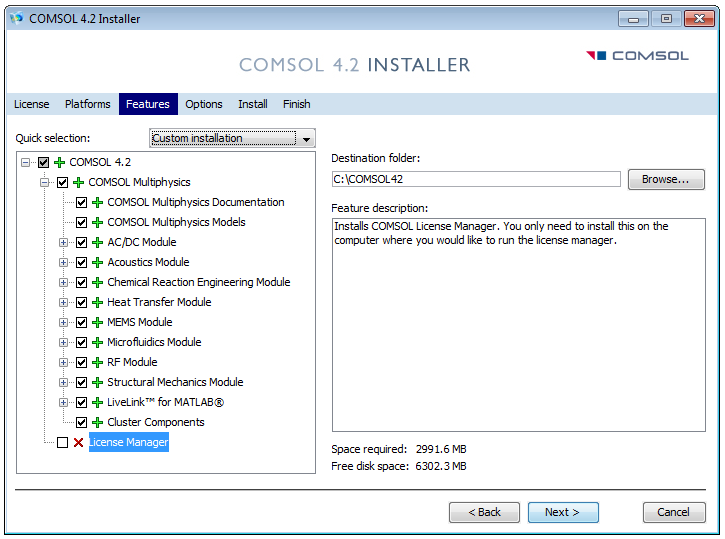 Uncheck License Manager (only needed on the license server, not on client's)
Keep default installation path, or choose somewhere else.
step 5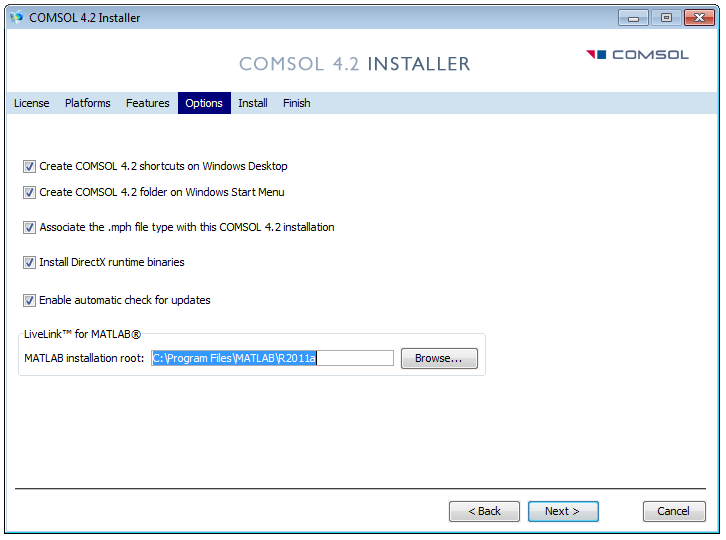 If you have MATLAB installed, provide the path to the root of your MATLAB installation.
step 6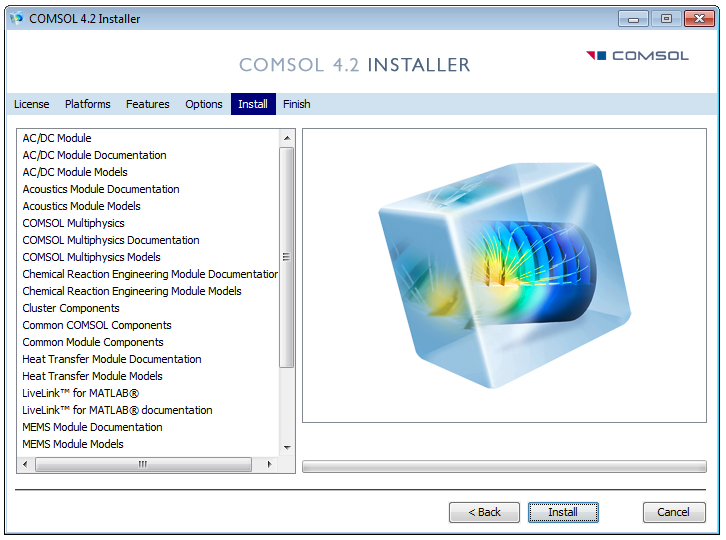 Start the installation, click
Install
step 7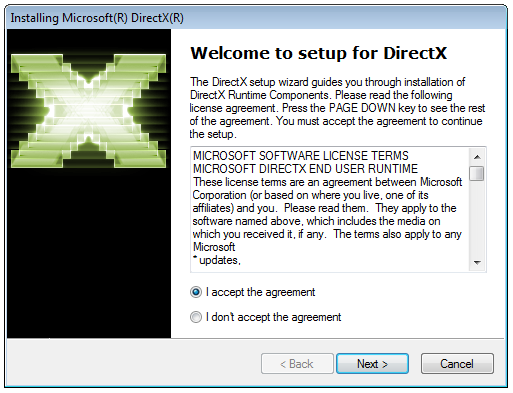 Accept and continue.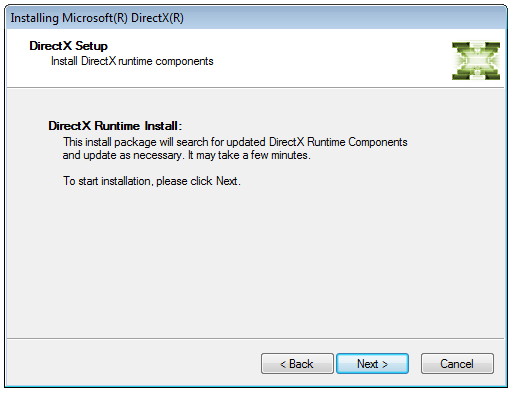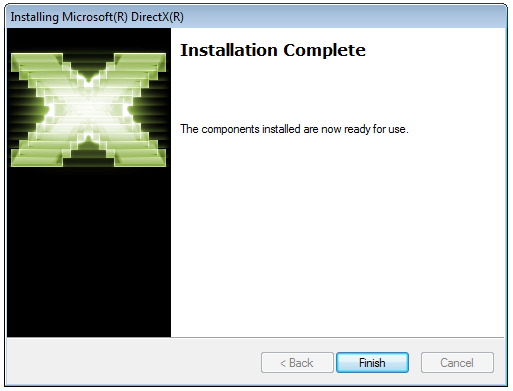 step 8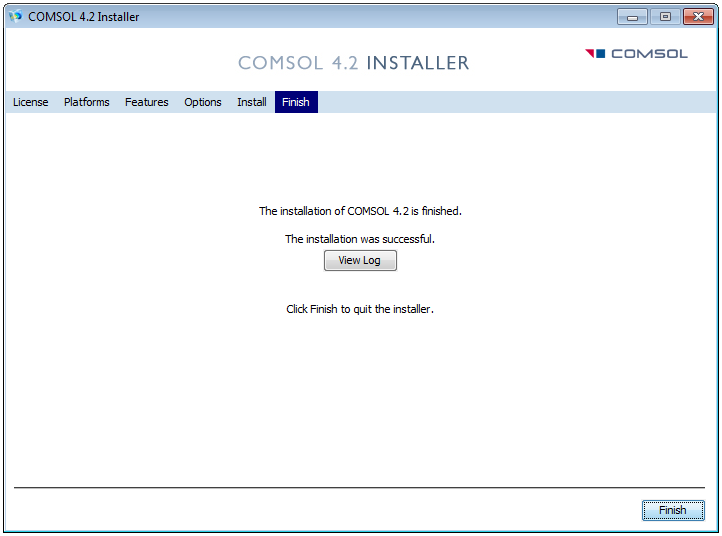 Done, close the installer, click
Finish
step 9

If you chose to have a shortcut created on your desktop.
License failure
If your PC are unable to communicate with the license server, maybe because your IP has changed or because of network trouble, starting COMSOL Multiphysics will fail and this error message will pop up.

Check your Internet connection
Check your IP, mail your IP again if it has changed.
Using COMSOL Multiphysics on campus
For now, access to the license server is granted to all campus computers on the wired network. Because of restrictions enforced on the official wireless network, you wont be able to use Comsol when connected to the eduroam or the UiSgjester wireless network...