(Reference this page with
http://maplestud.ux.uis.no/
)
Maple for Student installation guide
Installation guide for installing our Maple Student License on private student pc's.
Maple installation
Download the Maple installer (and Maple update if there are any), copy the Student License Activation Key /
Purchase Code
from
this page (only available from UiS network)
, run the installer to start the installation prosess. Please notice that the pictures below where taken during installation of an older version of Maple, and therefore your version number will be different, other than that there is very little difference between these pictures and the pictures/windows you will see when installing a newer version.
Step 1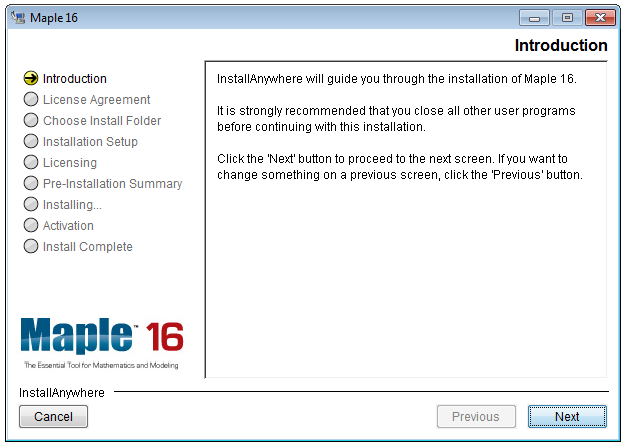 Step 2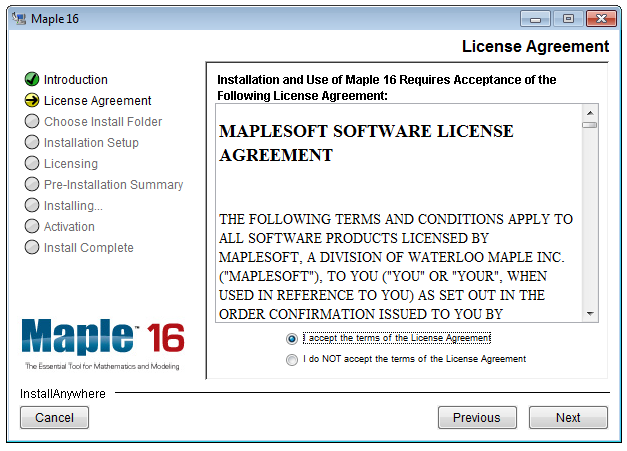 Read and accept the terms of the License Agreement
Click Next
Step 3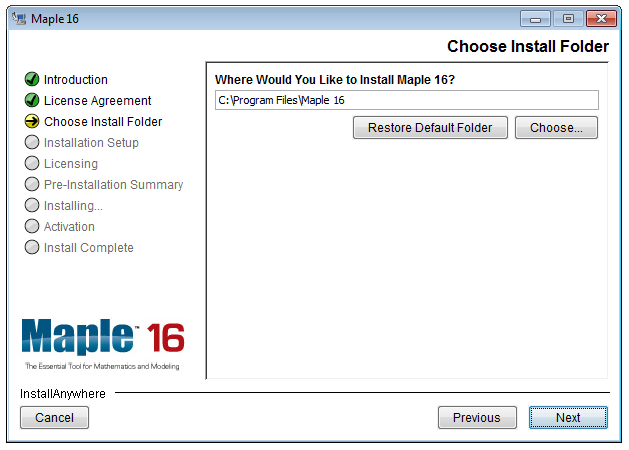 Choose where to install Maple and click Next
Step 4
Select Yes and click Next
Step 5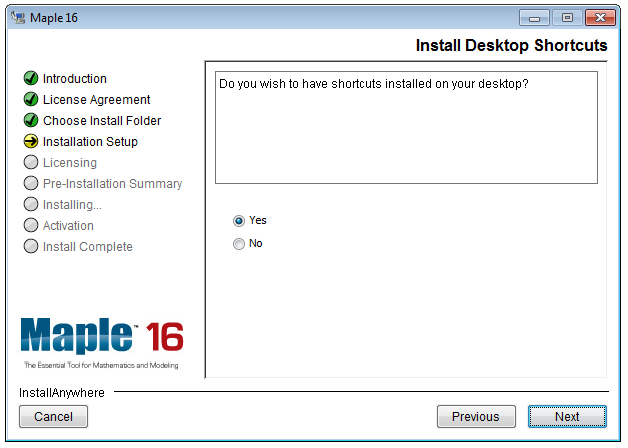 Select Yes (or No) and click Next
Step 6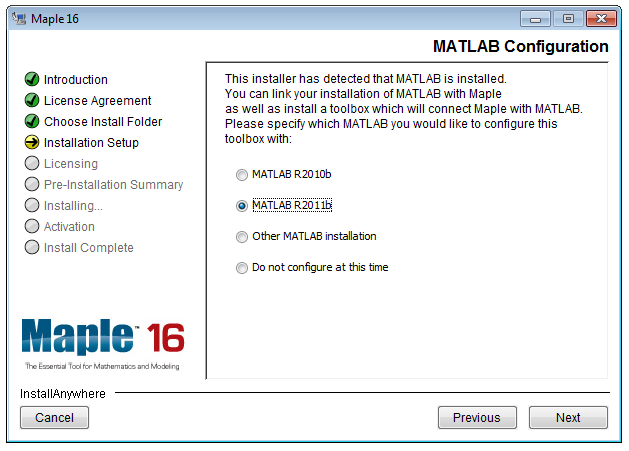 If you have Matlab installed, choose to link Maple to Matlab
Click Next
Step 7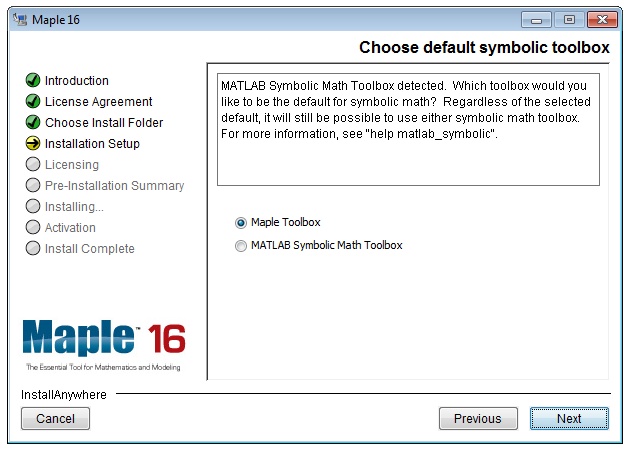 Select Maple Toolbox and click Next
Step 8
Select Single User License and click Next
Step 9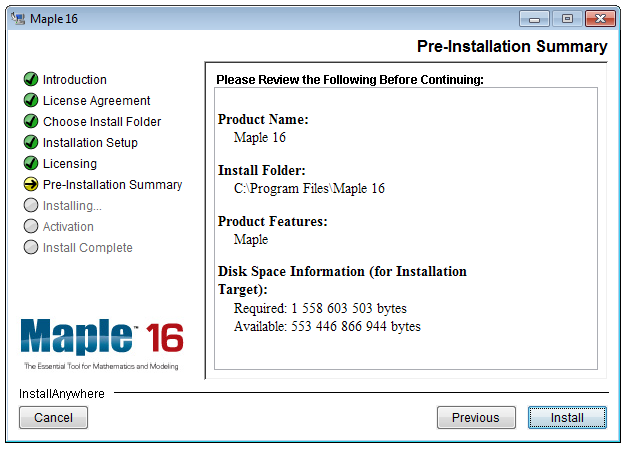 Step 10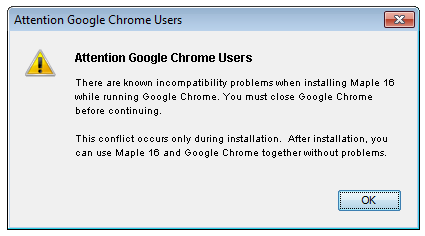 If Google Chrome is running, close it and click OK
Step 11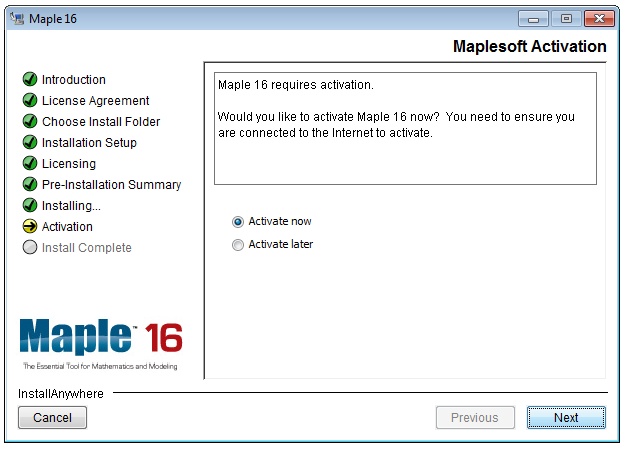 Select Activate Now and click Next (Activation require a Internet connection).
Step 12
Read the text and click Next
Step 13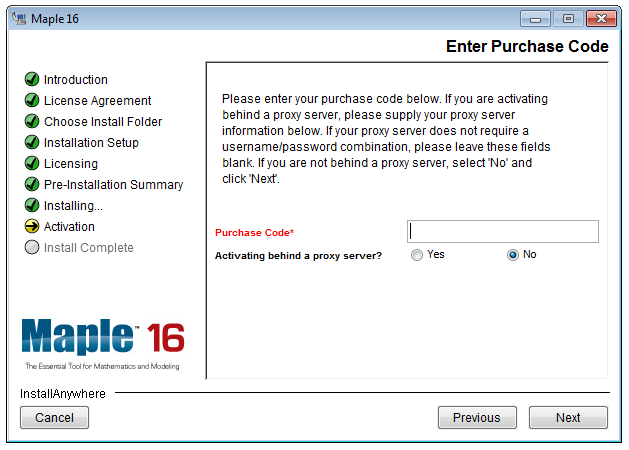 Type in the Student License Key / Purchase Code (see link at the top of this page)
Step 14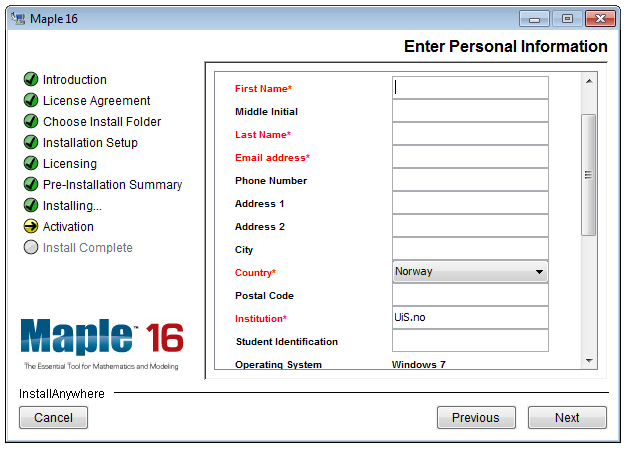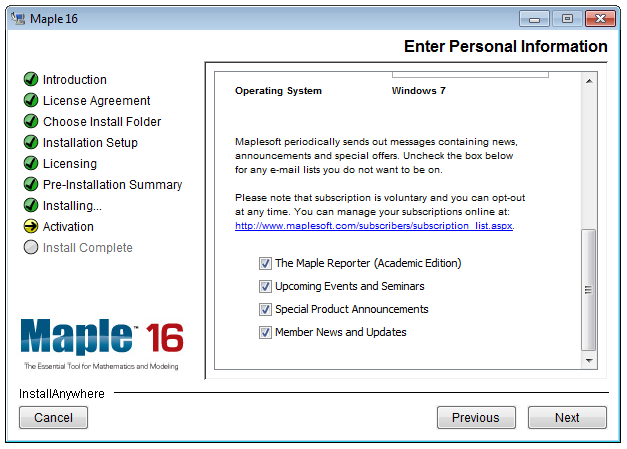 Fill in all required field marked

red*

, and select the subscription you want.
Click Next
Step 15

If it fails, recheck the Purchase Code and try again
Click OK
Step 16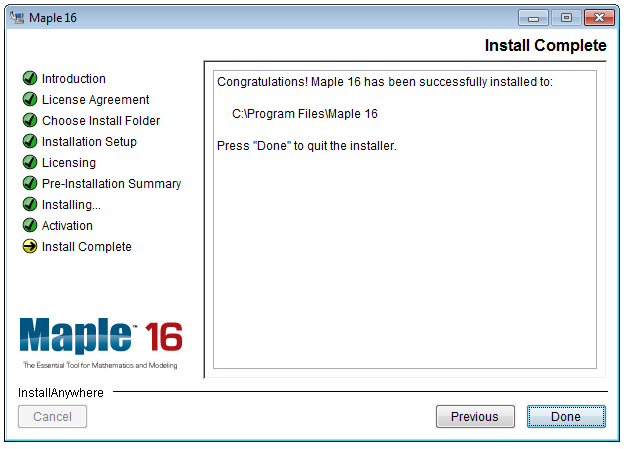 Step 17
If there are any updates for the Maple version you just installed, now is the time to apply them, just double click the file to start updating. Updates are available from
Maplesoft
.