NoMachine
NoMachine is a remote-virtual-desktop system from
NoMachine
. (You will need a Unix-account to connect to our servers, see
UnixUserReg
.)
Installing NX
Download and install the latest NoMachine client from
this link
.
Configure NX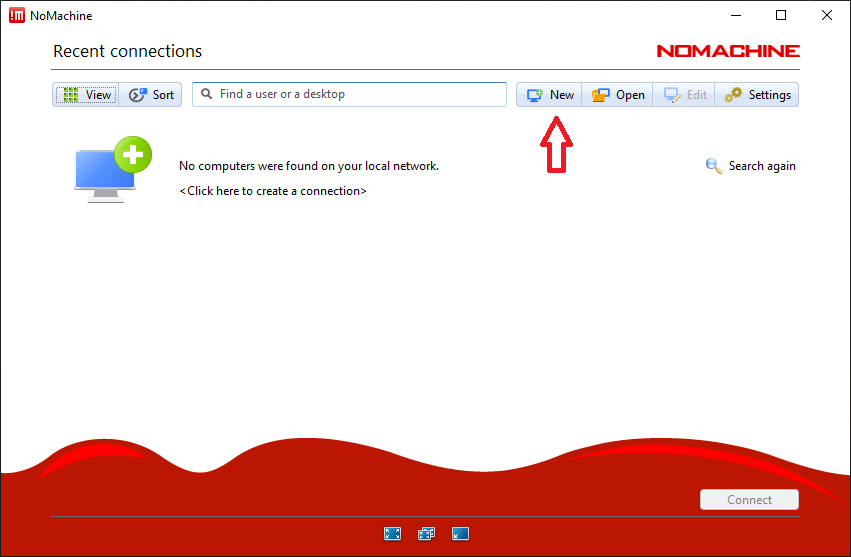 Click New to create a new server connection.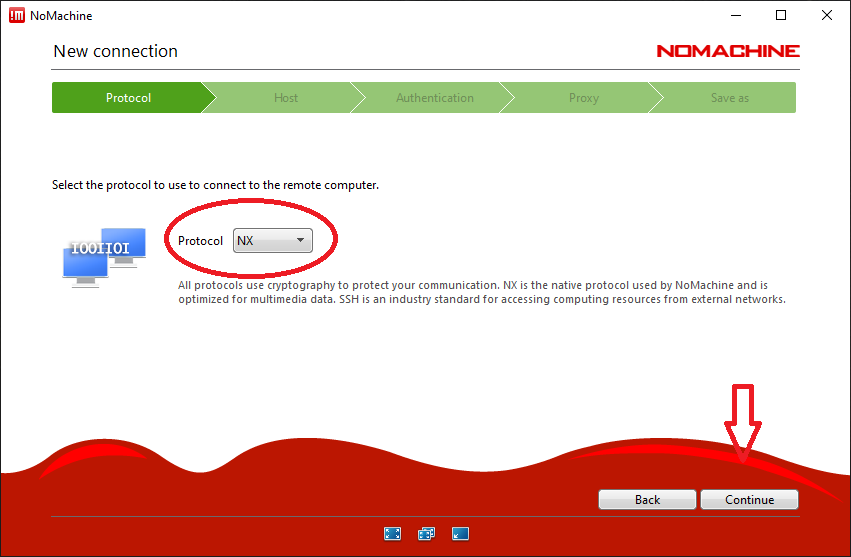 Make sure the protocol is
NX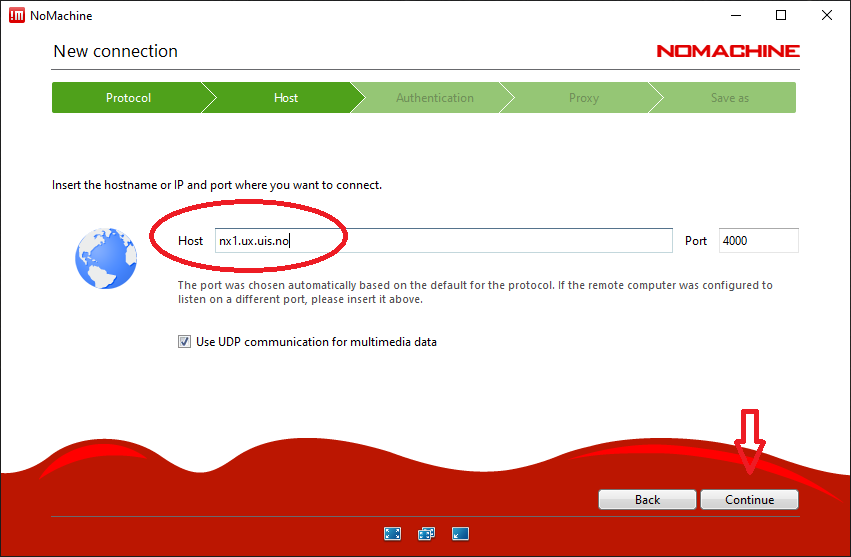 Our NX server is
nx1.ux.uis.no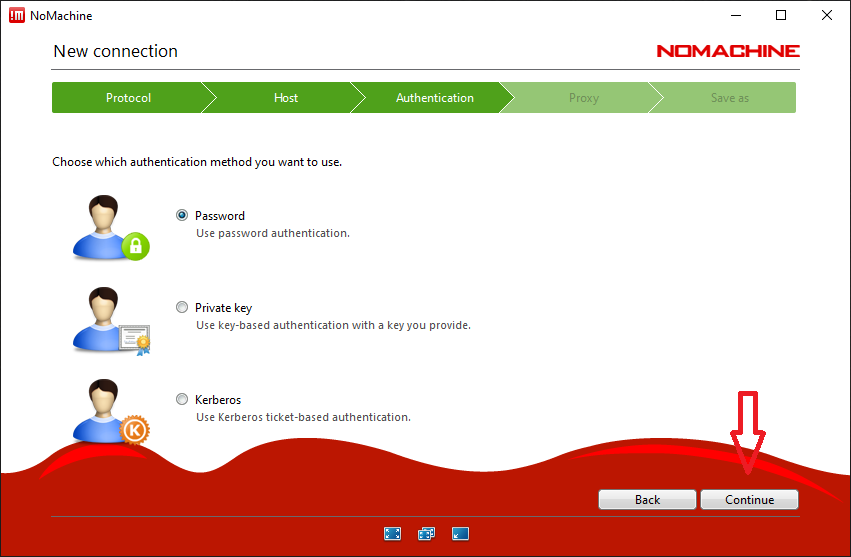 Choose
Password
authentication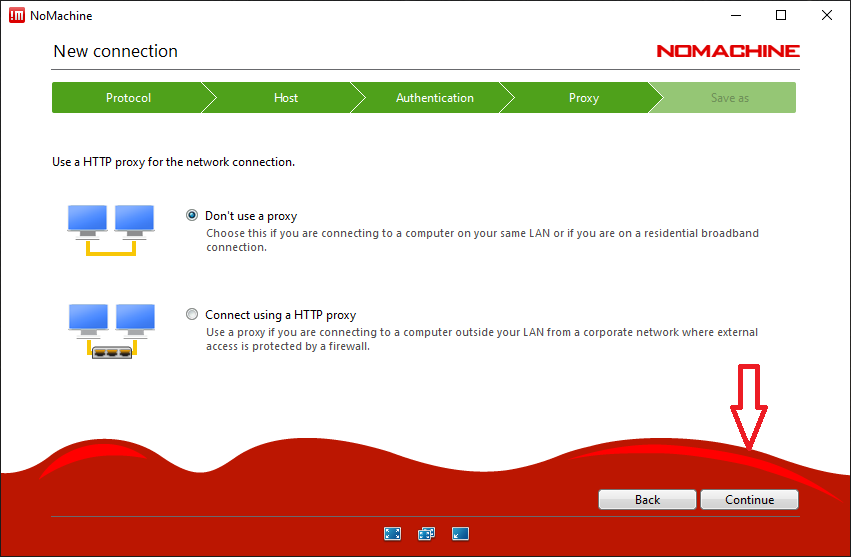 Choose
Don't use a proxy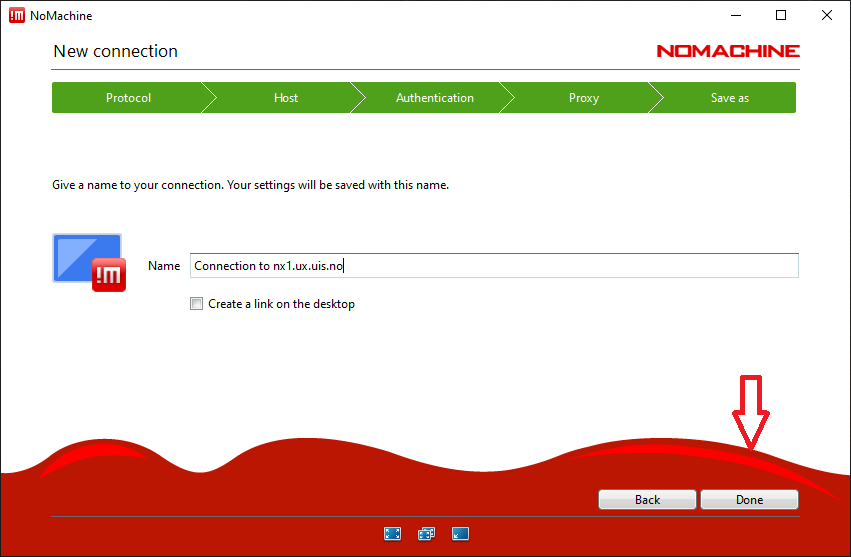 Name the new server connection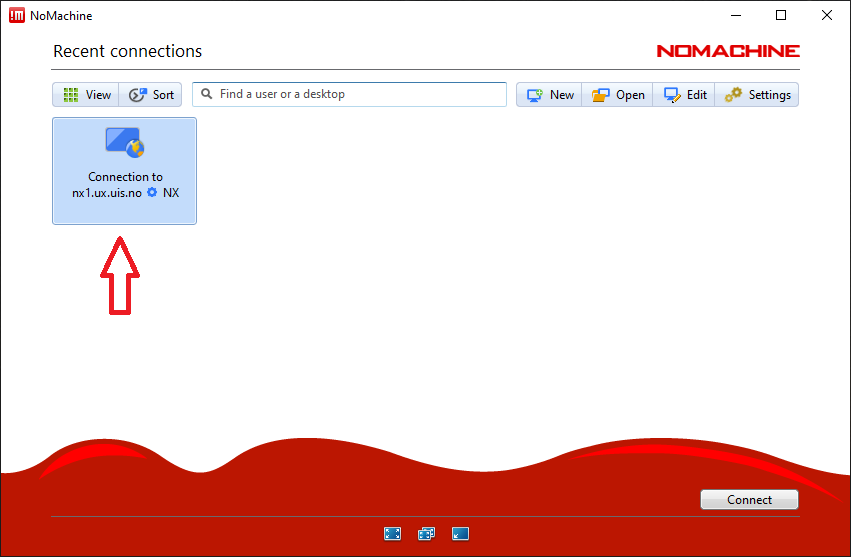 Click the new server connection to connect.
Enter your Unix account name and password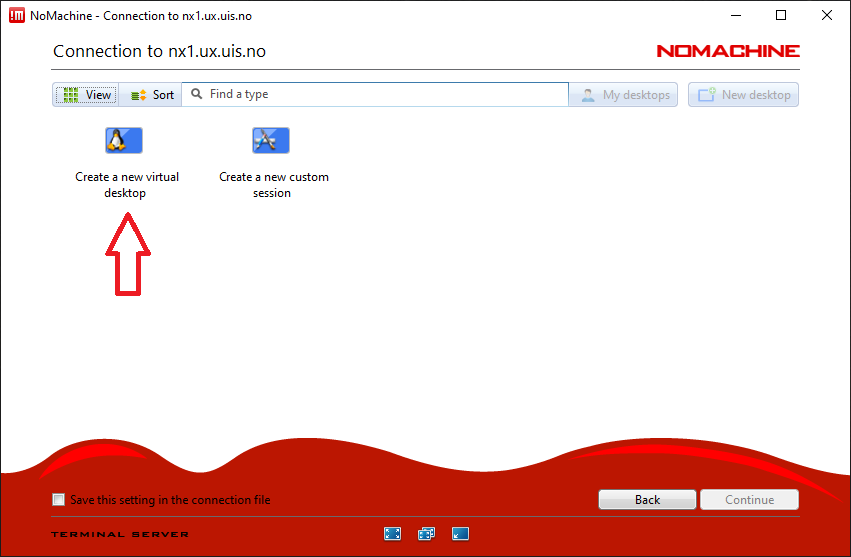 When connection for the first time, choose
Create a new virtual desktop
, later when you want to resume an existing virtual desktop, choose the existing one.
Old NX servers
Two older NX servers are still available, but to use them an older NX client is necessary. Getting the old client up and running on Windows 10 can be difficult (impossible), if you still want to try see this link
NX version 3 and 5
.