SEMINAR I NATURVITENSKAP - Høsten 2013
Torsdagsseminarene holdes vanligvis på torsdager (!) og finner sted i rom
A - 204 (Kjølv Egelands hus, UiS), kl. 14.15
Hopp ned til forestående Seminar
19. september - Professor Arnfinn Nergaard, UiS
Gwind - Vertical Axis Floating Wind Turbin
Wind power generation in the future will move offshore, as shore and near shore sites are limited, and wind resources are abundant in the open ocean. In order to adapt to a relatively harsh offshore environment floating wind turbines needs to be optimized for their environment and technology concepts made for use on land needs to be rethought. Gwind offers a vertical axis turbine, with a fundamentally altered center of gravity, by placing heavy components, such as the generator below the water surface. This will also increase the protection and accessibility of critical components. In addition Gwind has patented gyro stabilization of the floating structure that will reduce motion and reduce structural loads, in turn reducing production costs.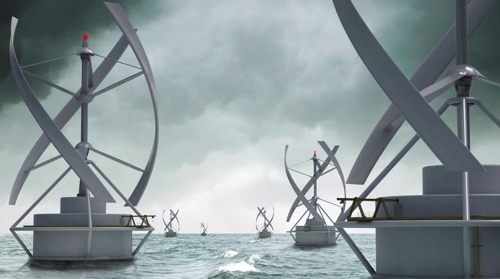 3. oktober - Bil-gutta, UiS
Bygging av racerbil ved UiS
Det finnes en rekke konkurranser for studenter. For to år siden fant Hirpa Gelgele og en gruppe studenter hos oss at de ønske å melde seg på Formula Student konkurransen. Det innebar å rekrutere studenter, finansiere, planlegge og bygge en high performance racerbil, frakte bil og utstyr til Londons ærverdige Silverstone F1 bane, få bilen gjennom de tekniske kontrollene og til slutt gjennomføre de ulike konkurransene. Vi har nå vært gjennom denne prosessen to ganger og vi vil presentere den kort i dette foredraget. Vi vil fortelle hva som kreves av studentene, men også hva de får igjen for innsatsen. Vår erfaring er at dette prosjektet nær perfekt kompenserer for mangler vi har i vår undervisning.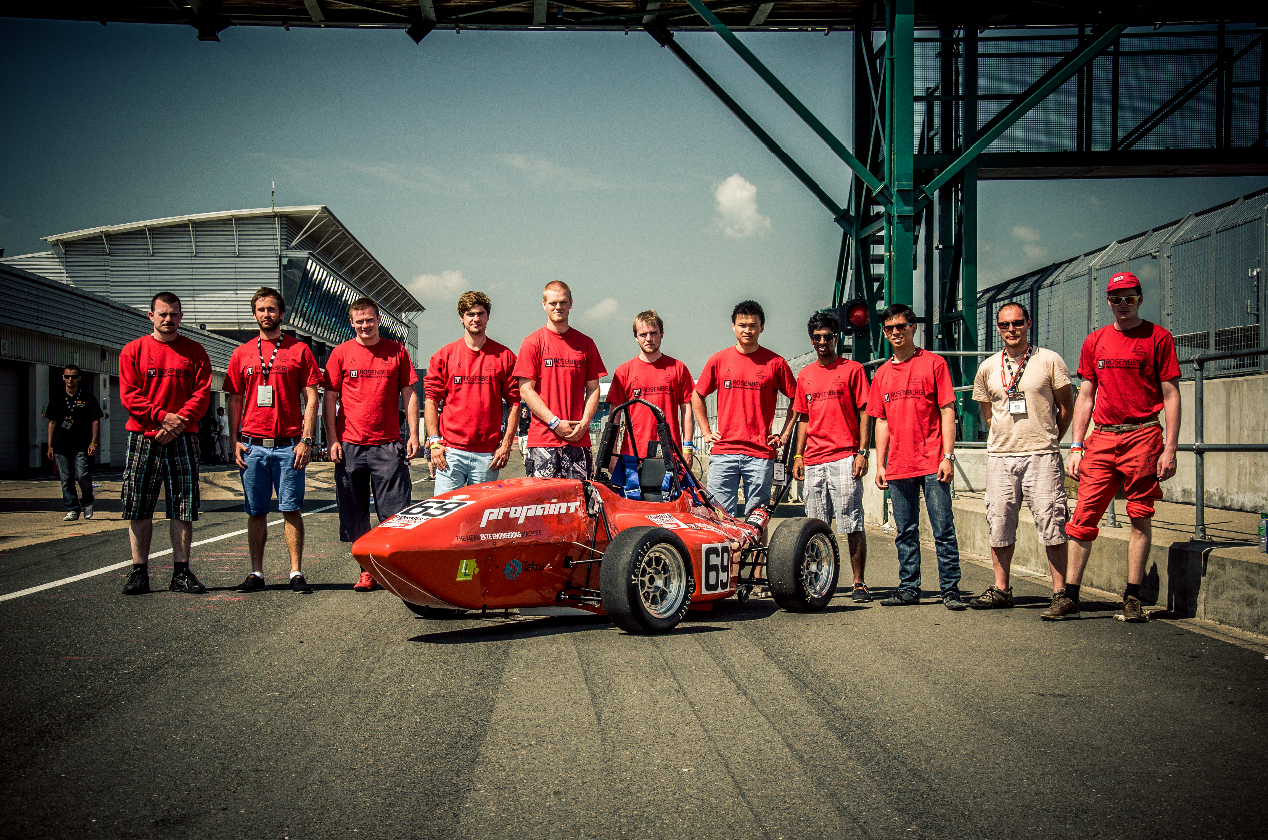 24. oktober - Professor Anders Tranberg, UiS
HIGGS - The Particle, the Mechanism, the Field
I will give an informal discussion of what particle physicists mean, when they discuss the Higgs field ("it is everywhere in the Universe"), the Higgs particle ("we found it!") and the Higgs mechanism ("gives mass to particles"). This will lead to some general considerations about technical concepts in quantum and classical field theory; and I will try to give a feeling for what they mean, and why we – including the Nobel Committee – care.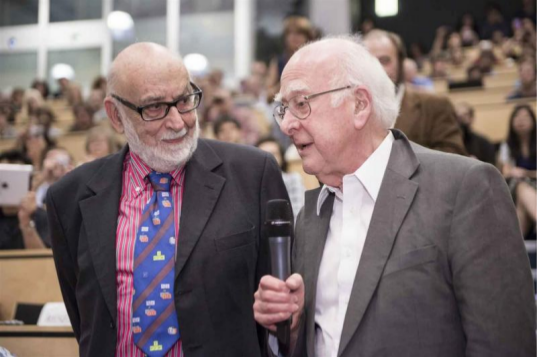 31. oktober - Daniela M. Pampanin, IRIS, Biomiljø
Development of the Water Column Monitoring program: Environmental impact of the North sea oil fields
The Water Column Monitoring (WCM) program is designed to determine the potential impact of the offshore oil and gas activities on the local marine environment. Within the Norwegian sector of the North Sea, the offshore operators are obliged to carry out environmental monitoring within the water column in the vicinity of offshore installations. This obligation requires that monitoring of the water column should be carried out in at least one offshore oil and gas field each year. Although approval is required by the Norwegian authorities, the operators can choose the study area and the design of the program. Organisms living in the water column around offshore oil and gas production facilities are predominantly exposed to chemicals through discharge of production water. Produced water is the water that is extracted together with oil and gas and usually is a combination of: 1) formation water contained naturally in the reservoir; 2) injected seawater to aid in extraction and 3) treatment chemicals added during the production. However, the specific chemical composition varies between reservoirs and within a reservoir as production proceeds. The general design of the WCM program nowadays is to measure a suite of biomarkers and chemical exposure concentrations in bioindicator species (e.g. caged mussels) in order to determine the potential biological effects of a PW discharge on the local marine environment. But how did it get there?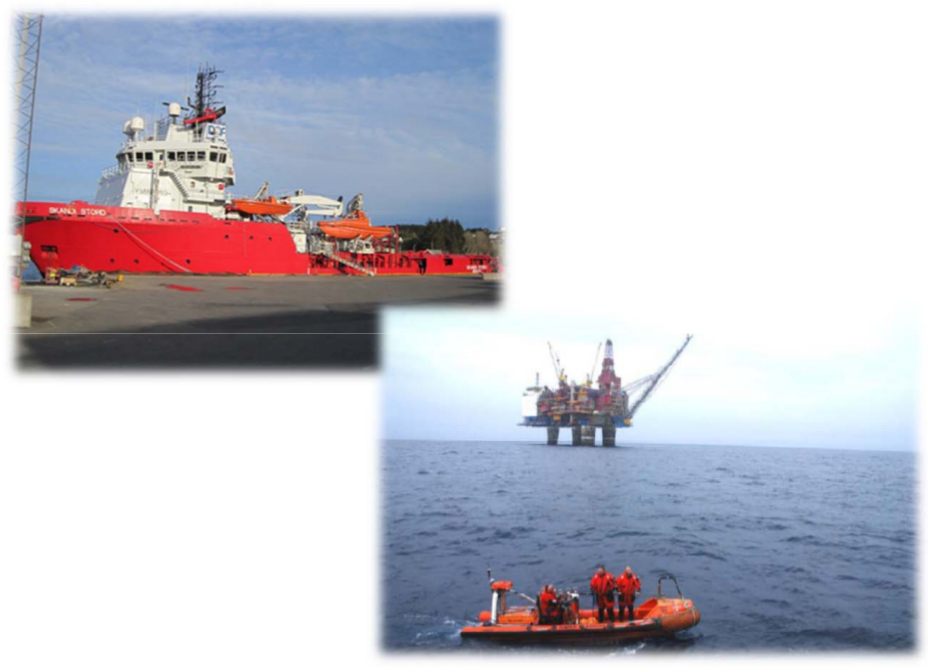 21. november - Førsteamanuensis Erlend Tøssebro, UiS
Innendørs navigasjon (Hvordan hjelpe folk å finne veien i store bygninger)
Mange har problemer med å finne fram i store bygningskomplekser slik som universiteter, sjukehus og store kjøpesenter. Det er derfor interessant å lage et datasystem for å vise veien i bygninger. Dette byr på noen nye utfordringer. For det første kan man ikke bruke GPS for å finne ut hvor man er i en bygning, men må bruke andre teknikker. For det andre har man et annerledes kart enn for utendørs navigasjon siden man kan bevege seg over flere etasjer. Dette foredraget vil starte med en oversikt over hvordan man går fra en bygningstegning til det som heter en graf. Så vil det bli vist hvordan datamaskina kan bruke denne grafen for å finne korteste vei fra et sted i bygningen til et annet. Deretter vil jeg komme inn på hvordan man kan finne ut hvor man er i en bygning. Til slutt vil jeg vise noen eksempler på slike systemer.